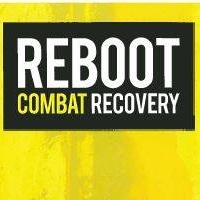 Reboot Combat Recovery Registration
March 6, 2019
Do you feel like you've tried

everything?
Through REBOOT COMBAT RECOVERY, combat veterans and their families are winning the fight against combat trauma.
Our faith-based trauma healing course is designed to address the spiritual and moral wounds of war. At REBOOT locations across the country, military families are healing, divorce rates are dropping, medication abuse is decreasing, and suicide numbers are being reduced.

Read some Reviews on how this program can help you Recover!
https://www.facebook.com/pg/rebootrecovery/reviews/
Registration is open now for our next session of Reboot Combat Recovery here at Rose Hill Baptist Church. This 12 week session is March 12th to May 28th, 7 - 9 pm. Spouses are welcome to come and we have a Nursery and Activities for your children.
Contact Tim Bettger at (315) 681-8912 if you would like to register for our Columbus, GA course beginning March 12th.
Back